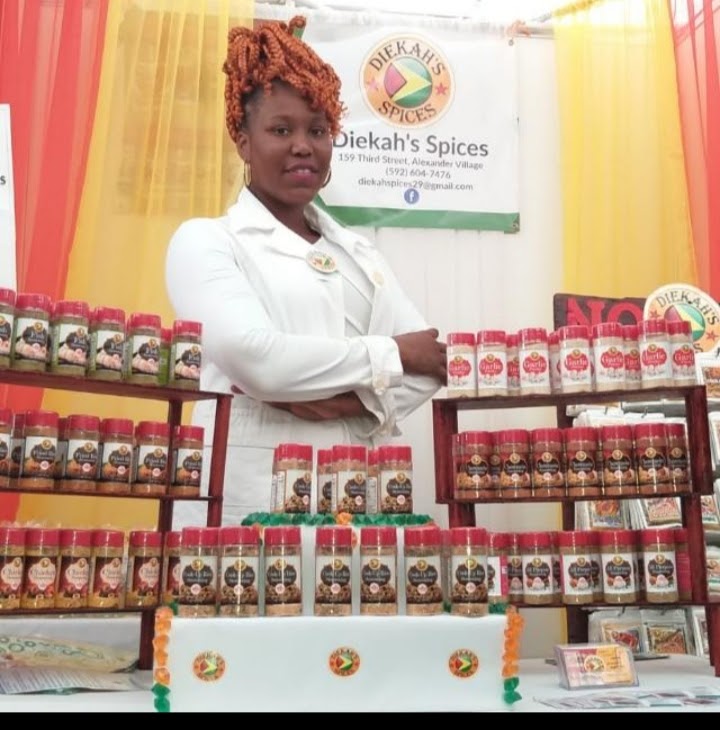 Diekah's Spices is an upcoming enterprise, owned by a local entrepreneur named Rodiek-ah DeFreitas who manufactures over nine (9) different combinations of herbs and spices. She notes that the seasonings are locally and organically blended and do not include monosodium glutamate (MSG), Anti caking Agents or Artificial Preservatives.
She produces an array of flavourful seasonings including a range of chowmein seasoning, chicken seasoning, cook-up, fish, fried rice, garlic and all-purpose seasonings.
The introduction of this business stems from the owners' love of the pungent and aromatic fragrances of the herbs and spices of nature, as well as their different delectable tastes; and this is intertwined with the Guyanese culture of growing up seeing her mother making her own combinations of different seasonings at home. This gave her the inspiration to create this business and continue the legacy passed down from her mother.
Adding seasonings to our foods is a culture in Guyana! No home is without a bottle/package of seasoning. Diekah's Spice would like it to be theirs! 
Withstanding the challenges of daily business, Diekah's Spice notes that they would continue providing excellent premium quality spices at the best value nationally- in all local shops and supermarkets. She also plans to have her products exported to other countries as well.